Secure Router Maintenance Program
Rental of a Wireless Router at current value at purchase. All service related to the router and the Cat5 that connects it. Does not cover maintenance of Customer owned equipment (i.e. phones, tablets, game consoles, computers, etc.)
Routers
Subscribe to our Secure Router Maintenance Program and take your worries away.
Secure Router Maintenance
Secure Router Maintenance
Secure Router Maintenance
Includes Rental of a Wireless Router and all service calls related to that router and the Cat5 wire to connect the router. Maintenance for approved wiring from the protector/ONT to each jack in your home.
FREE CommandIQ® network management application. NEW!
Additional Devices $5.00 per month.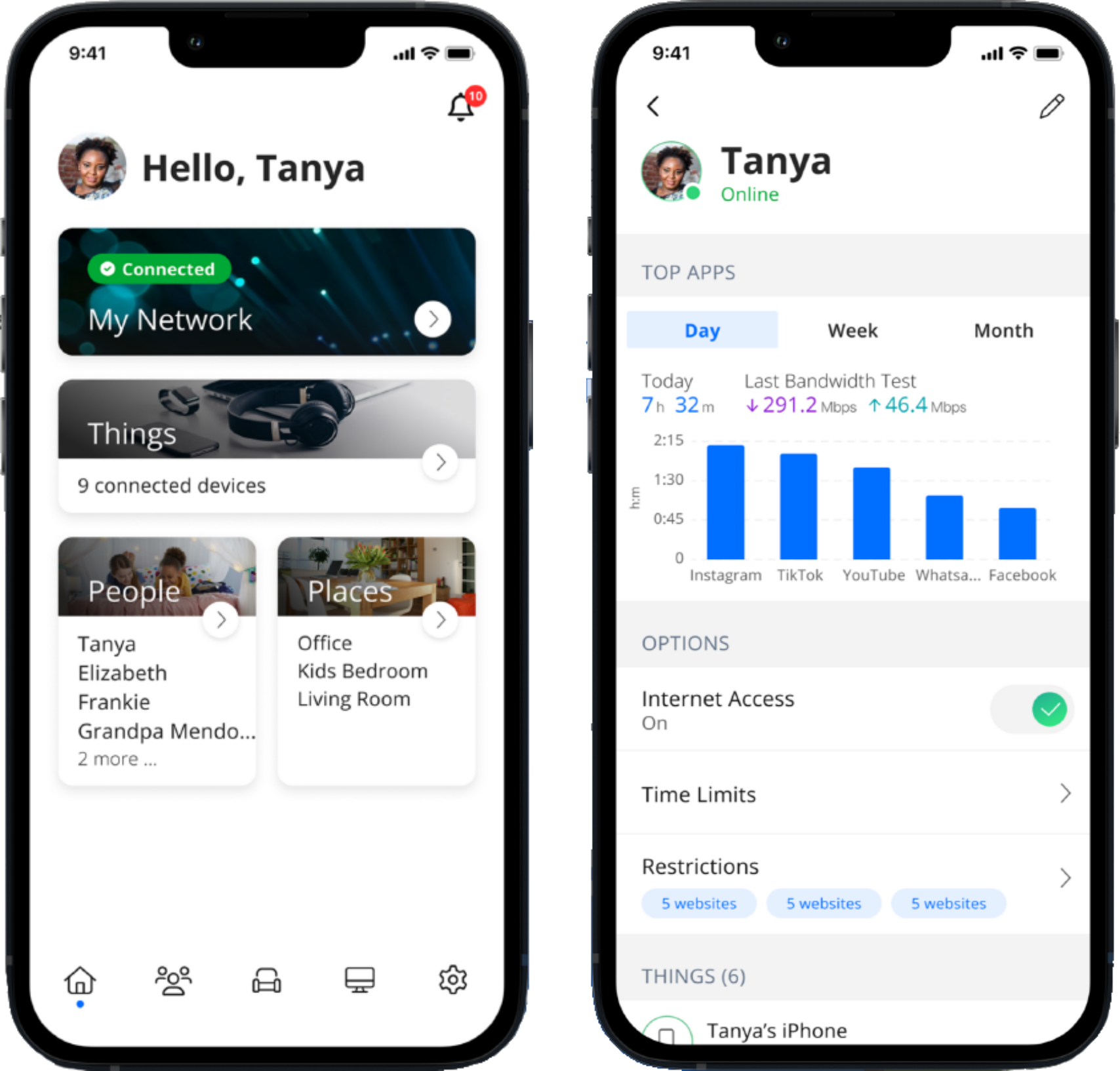 Advanced Parental Controls
Experience IQ
Advanced Parental Controls
Activate ExperienceIQ in the CommandIQ app for access to in depth and easy to use parental controls. Features include content filtering, time limit management, and individual device controls to help balance screen time and keep children safe.
Introducing SMTA Experience

IQ

®
Add ExperienceIQ to your CommandIQ router maintenance app
Get greater visibility for online activity, time management control, and device protection for children. Manage screen time, specific content and time online at the touch of a button. Built-in filters allow you to quickly remove access to categories of content, plus allow or block connections to specific devices or sites. You can also set time limits or define the duration of time children are online each day.
Click here for SMTA ExperienceIQ® Video Tutorials.